While the current Collective Bargaining Agreement, with its hard cap on max contracts, luxury tax and rookie pay scale, has been highly effective at limiting outrageously astronomical contracts like those enjoyed by Shaquille O'Neal and Kevin Garnett, for example, that doesn't mean it has stopped fiscally dim owners from overpaying some players who don't quite earn their paychecks. Whether they sat across the bargaining table and negotiated the contracts themselves, or they traded for an overpaid player, the end result is that a good chunk of some unlucky owners' revenue is tied to players who don't quite understand the meaning of earning your worth.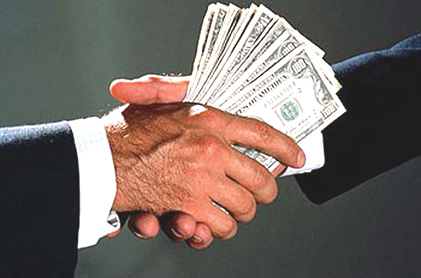 Sure, gone are the truly outrageous $100 million-plus contracts enjoyed by relatively marginal players like Juwan Howard and Allan Houston, but that doesn't mean the league doesn't still have its share of players whose paychecks are severely disproportional to their performance on the court. Take a look at our list of the top 10 overpaid players in the NBA, along with a few honorable mentions that barely missed the list.

10. Shaquille O'Neal: The "Big Black Hole" sucks up a large chunk of the Heat's payroll pulling in a cool $20,000,000 dollars per season, with 3 solid years left on his contract, including the upcoming 2007/2008 campaign. In his prime Shaq deserved every penny of the $20+ million he earned a year, but at age 35, and having played only 99 of the total 164 regular season games over the last 2 seasons, the "Big Out-of-shape" is increasingly becoming a serious financial burden on Miami.

9. Wally Szczerbiak: At one point in his career, what seems like a long, long time ago, "Wally World" was an NBA All-Star. Oh, how times have changed. While in recent years Szcerbiak's ankles have become about as fragile as a crystal chandelier, his salary has remained at All-Star levels. Wally will make an outrageous $12,000,000 this upcoming season, with yet another year still remaining on his bloated contract.

8. Raef LaFrentz: This Kansas alum seems like a nice enough guy and no doubt he has a great support group of friends and family around him at all times, but little do they know that along with being an NBA power forward LaFrentz is also a NBA thief. Seriously, when you average 3.7 points and 2.6 rebounds playing in only 27 games, while earning $11,813,750 with 2 years left on your deal, you are stealing from your employer, in this case the Portland Trailblazers.

7. Kwame Brown: The frustrating thing about Brown is that he just doesn't seem to understand the concept of responsibility. How else can you explain a player making $9,075,000 per year averaging only 8.4 points and 6.0 rebounds? Especially given the fact that he has been afforded so many different chances to live up to his #1 draft pick status. Good news for Lakers fans, of course, is that this upcoming season will be the last year of Kwame's current contract, unless of course clueless GM Mitch Kup-cake chooses to extend Brown's deal once again.

6. Zydrunus Ilgauskas: Talk about living off your past glory. At one point Ilgauskas was one of the top 5 Centers in the Eastern Conference. Now, after averaging 11.9 points and 7.7 rebounds this past season, he might not even be a top 5 player on his own Cavaliers team. And, in case you were wondering, he made the list because Ilgauskas will earn $10,142,156 this upcoming season, with two additional seasons left on his deal – the third year has a player option. Call us crazy, but somehow we don't expect Big Z to voluntarily opt out of that final year.

5. Allen Iverson: AI averaged 24.8 points and 7.2 assists last year in Denver, so perhaps you're wondering why he made our overpaid list. Well, it's a combination of his salary, $20,109,375 this coming season with 2 years left on his deal, and his current role on the Nuggets. A salary of $20 million is elite superstar (ie. Kobe and Tim Duncan) money and Iverson is playing second fiddle to Carmelo Anthony in Denver – those two things don't add up. Second scoring options should under no circumstances make that kind of dough.

4. Mike Dunleavy: The coach's son has the whole NBA world fooled. Does it make sense to you that a player with career averages of 11 points and 4.8 rebounds per game, who is as non-existent as Dunleavy is on the defensive end, would have a contract worth $8,219,008 during the 2007/2008 season, ballooning to 10,561,984 by 2011? Yep, it doesn't make much sense to us either.

3. Andrei Kirilenko: Let's see, Kirilenko doesn't like playing for the Jazz and is coming off a season where he averaged 8.3 points and 4.7 rebounds, yet the Jazz will pay him a whopping $13,709,375 for the upcoming season – with four years left on a contract that will balloon to $17,822,187 in the final season. Hmm, makes sense to us, nothing to see here, move along people. Well, at least AK-47 has a cool nickname, that's got to be worth something.

2. Stephon Marbury: We'll admit, we were big fans of the point guards that Bobby Cremins and the Georgia Tech Yellow Jackets used to produce. From Mark Price to Kenny Anderson to Stephon Marbury, for a while there, GT became point-guard U. So yes, we had high hopes for Marbury when he teamed up with Kevin Garnett in Minnesota. Marbury then proceeded to suck all of those warm feelings out of us like some anorexic leach. But, before you start to think that not-so "Star-bury's" #2 ranking is out of spite, consider that the guy will make $20,109,375 this upcoming season and still has another year left after that. And, in case you missed it, last year he averaged a relatively paltry 16.4 points and 5.5 assists, while shooting an anemic 41 percent from the floor. Sure we're bitter, but facts are facts.

1. Adonal Foyle: If you asked us if we could trade places with one NBA player who would it be? You'd probably expect us to say Kobe Bryant or LeBron James, but you'd be wrong. Why take on the weight of the world by stepping into the shoes of those players when we can have nearly as much dough and 1/1,000th the responsibility. That's right, we'd trade places with one Mr. Foyle. Foyle played in 48 games last year at about 10 minutes per game. Never one to expend any unnecessary energy, he used those precious ten minutes per game to average a whopping 2.2 points and 2.6 boards per contest. And for his considerable troubles he took home a cool $8 million (that's $16,666 a minute, in case you were wondering). This upcoming season he'll make exactly $8,937,500. It's good to be Adonal Foyle.

Honorable mentions: Rashard Lewis ($15 million in 2007/2008 with 6 years left, ballooning to $23 million in the final year), Darius Miles ($8 million this season with 2 additional years left), Quentin Richardson ($8 million this year with 2 additional years remaining), Bobby Simmons ($9 million this year with 2 additional years remaining), Antoine Walker ($8.5 million with 2 years left), and Larry Hughes ($12 million with 2 additional years remaining).

Now that we've profiled the overpaid, we'll soon take a look at the most underpaid players in the league. So, keep your eyes peeled for that fun-filled post.